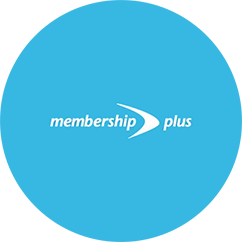 Membership Plus
Welcome to Membership Plus, the membership benefits programme.
Membership Plus is available exclusively to membership based organisations such as unions, associations, and sports clubs who wish to add value to their membership offering. It is not available to the general public.
Each Membership Plus programme is customised to suit your brief. We will help you to select the offers most suitable for your own programme and will handle all design and production aspects. We can add in any existing offers you have and will continue to add new offers to your programme in line with feedback from your members.
Offer Categories
Offers are available across a wide range of categories including:
Accommodation
Days Out
Eating Out
Hobbies & Interests
Family & Toys
Fashion
Sports & Fitness
Food & Groceries
Gifts & Flowers
Golf
Health & Beauty
Home & Garden
Bodycare & Wellbeing
Services & Motoring
Transport & Parking
Cardholders have access to over 2,000 offers and discounts across the country. From pizza to pub grub, cinemas to ten pin bowling, leisure centres to golf courses, hairdressers to big high street names, there is something for everyone with significant savings in a short space of time.
We know members want easy access to great discounts therefore the majority of our discounts are redeemed by presenting their Membership Plus card at the point of purchase.
Sample Venues
We have over 2,000 participating venues across Northern Ireland, Ireland and Great Britain.
We can add in any existing offers you have and we will continue to add new offers to your programme in line with feedback from your employees.
Benefits for your members
Real & immediate savings
Most offers are available in local stores on production of the Membership Plus Card.
---
Plenty of Choice
From discount on the weekly grocery shop to weekend breaks, dining out and days out with the family, Membership Plus has something for everyone.
Easy access to offers
Employees will be able to view details of all offers online, via the app or by printing offers lists.
---
Money back guarantee
All of the offers are backed by our money back guarantee.
High actual value
Your employees can enjoy significant savings in a short period of time.
---
Help line service
Our member services team are available to assist your employees via telephone, email or social media.
Exclusive Programme
Membership Plus is exclusively available for membership based organisations as a member benefit and is not available to purchase by individuals.
Low administration
All you need to do is get the Membership Plus Cards into the hands of your employees!
Fully customisable
Both the Membership Plus website and cards can be branded with your logo. Offers can be tailored to suit the region / area and profile of your employees. Any existing discounts you have can be integrated into the programme.
Ongoing Marketing support
The Membership Plus team will provide you with promotional material both for launch and for ongoing employee communications.
Management Info & Analytics
The Membership Plus team will provide feedback on uptake.
Short lead times
Depending on the volume of cards, you could be up and running within one week.
High perceived value for low per capita cost
For less the price of a bottle of wine or box of chocolates, Membership Plus provides your members with exclusive savings all year round.
---
"Great benefits at such a variety of places – I've used it many times already!"Nikki, Co. Antrim